Finding that perfect gift for the angler in your life can be challenging. These are actual products that I own and use on a regular basis. 
Plano Edge Flex (MSRP $39.99) – Model 3700M
Tackle organization is always a huge issue for bass anglers. I struggle with this constantly. 
There have been many iterations of tackle boxes, bags, and trays over the years. With the rising cost of lures, it is important to take good care of them. When a die-hard crankbait angler may have $500 worth of lures in one box, it is a shame to let the hooks get rusty, line-ties get bent, and have such a tangled mess that paint finishes are scratched and abused. 
The Plano Edge Flex takes storage to the next level.
How?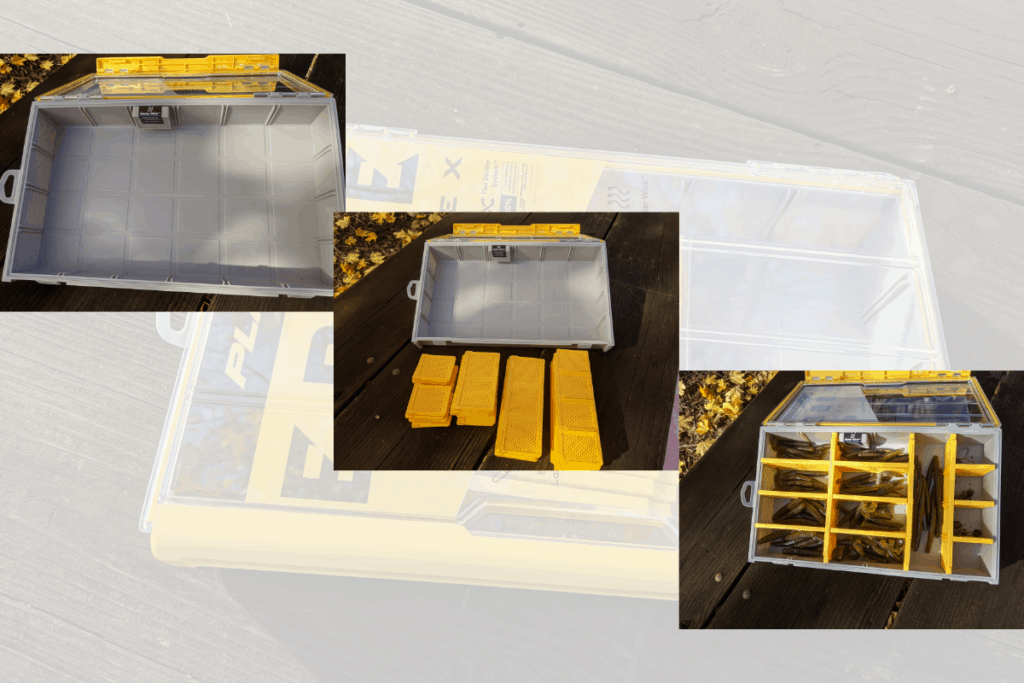 The interior of the box is fully customizable and allows anglers to set it up in a manner that suits them best.
For example, below you can see three different configurations I use. One is a box just for drop shot fishing, the other is for Carolina Rigging, and then I have a box dedicated to swim jigs and trailers. 
You can also arrange the compartments to handle items like pliers, braid scissors, clippers, etc. The possibilities are endless.
That favorite bass angler in your life will truly appreciate how versatile this box is. 
The only downside I can think of is the initial cost. The 3700 series retails at the above mentioned $39.99 and the 3600 series box sells for $29.99. Then I thought about how much money in lures and terminal tackle I keep in my boxes. The cost to take care of my favorite products suddenly doesn't seem as crazy. 
The 3700 box is the gold standard in storage trays coming in at 14in x 9in x 2.64in. 
The 3600 box is slightly smaller at 11in x 7in x 1.63.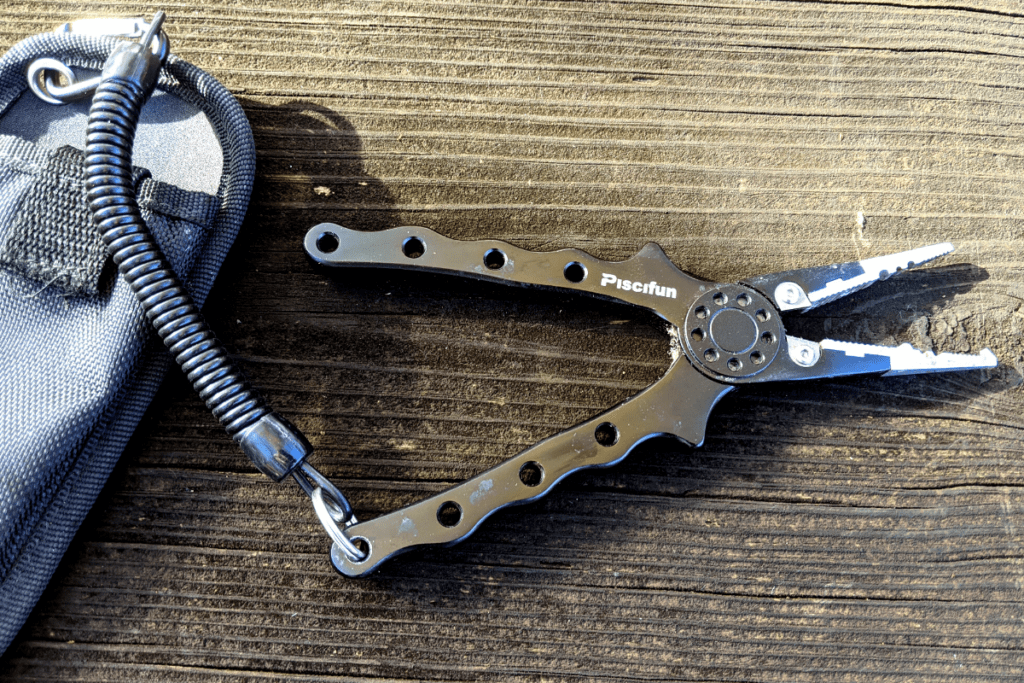 Piscifun Aluminum Fishing Pliers (MSRP $19.99 – $27.99) Model Piscifun III
I have gone through scores of pliers over the years. I usually end up going to the hardware store and buying a cheap pair.
They rust. The jaws lock up. I still need multiple tools. It's always a nightmare.
Pliers are one of the most important items an angler has with them. 
Then my brother bought me a pair of these Piscifun pliers for Christmas one year. Let me tell you – what a difference.
First off, they never rust. Being made from high quality aluminum guarantees that these pliers can get wet, sit out in the elements, and be abused – yet the jaws work effortlessly again-and-again.
These pliers also have a set of tungsten carbide cutters on them that are not only super sharp, but replaceable. I can tie a braid-to-leader knot and trim the tag ends extra close with these cutting blades. This makes for a knot that slides through the guides on a fishing rod with ease. 
I use these cutting blades constantly and have never had issues yet.
There are also slots and grooves for crimping lead sleeves and shot. The end of the pliers are designed with split-ring removal jaws for changing out treble hooks on crankbaits. 
I have abused these pliers for multiple seasons now and they just keep performing. The angler on your list will truly appreciate the versatility and durability.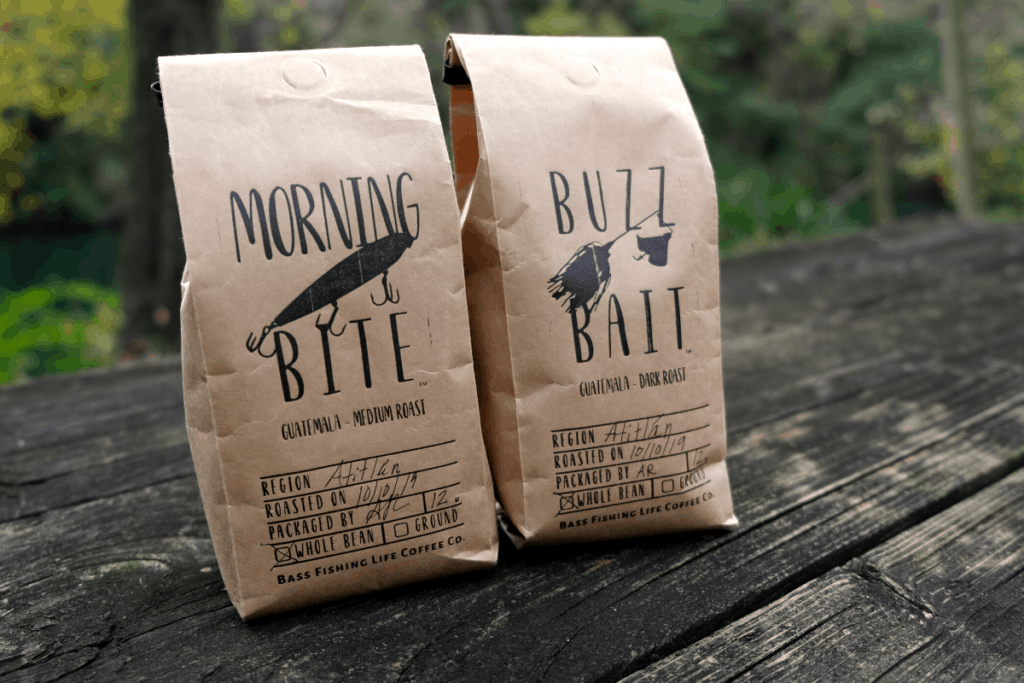 Bass Fishing Life Coffee Co. (MSRP $15-$49.99)
I have to admit, I own this coffee brand and I love it!
My wife and I started this company to support direct trade with Guatemalan farm families and paired it with our love for the outdoors. (On a side note, my wife has traveled to Guatemala twice to meet with the families that we purchase from. It is such a blessing to help them make a living wage with their quality product.)
The coffee is grown in the Atitlan region of Guatemala. The shade grown beans are high quality and specialty grade.
I think you'll love the names of our roasts:
Crankbait – Light Roast
Morning Bite – Medium Roast
Buzz Bait – Dark Roast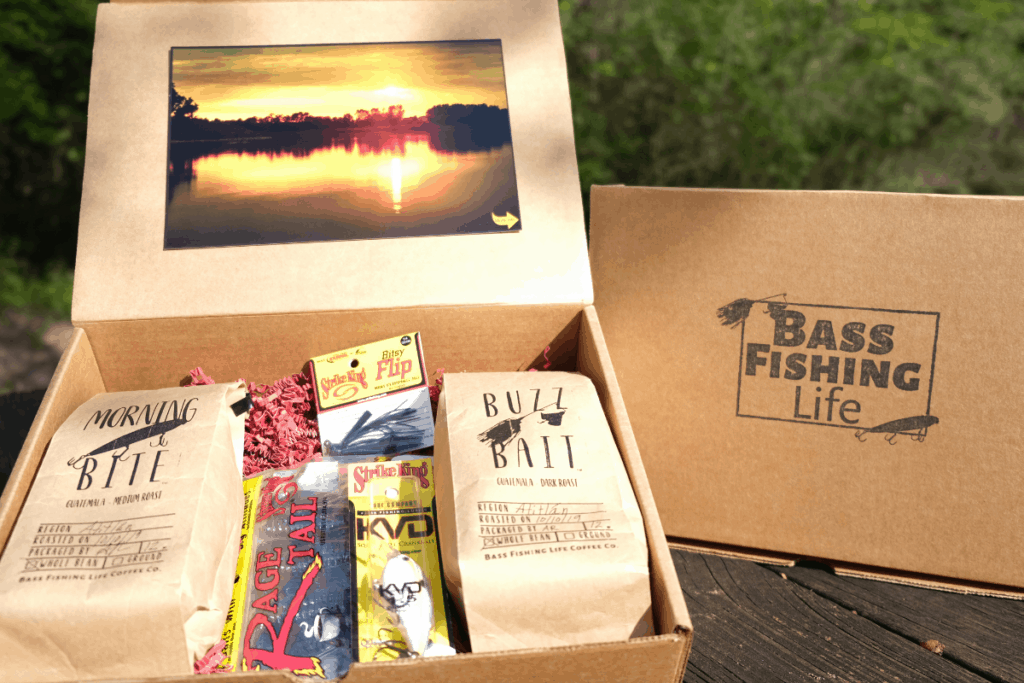 We also have paired the coffee with fishing tackle to make for the perfect gift no matter the occasion. 
If you are looking for a truly unique gift for that coffee enthusiast who loves to fish, then this just may be it.
And yes, I drink this coffee myself every single day. Two cups of Morning Bite get me off and going.
Just visit our website, www.bassfishinglifecoffeeco.com for details.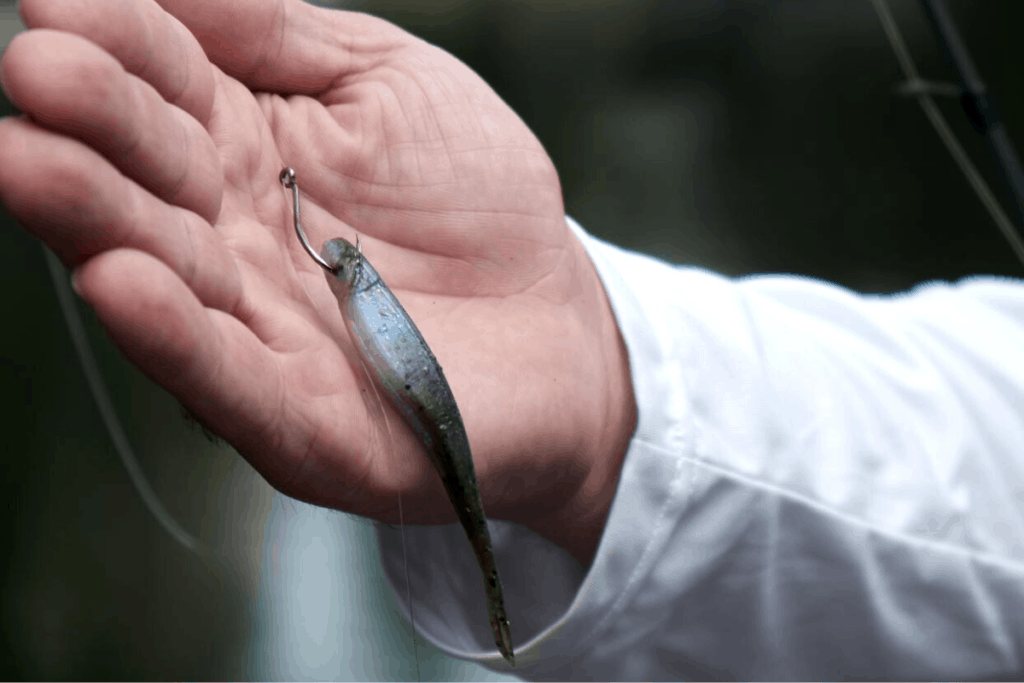 Strike King Baby Z Too Soft Jerkbait (MSRP $4.49)
Bass anglers love lures. Enough said.
I have fished with thousands of different models, colors, shapes, and sizes in my career. This particular lure is a game-changer. 
It has become not only my favorite drop shot lure, but I also use it on a Damiki head for ultra finesse fishing when the bite is extremely difficult. When paired with light line it has yet to fail me – even on the toughest days. 
The lure is made from Elaztech plastic. This material is extremely durable and an angler can fish it all day and not rip or destroy the lure. 
It is also salt impregnated. When paired with the Elaztech, this means the lure is more neutrally buoyant and sits in a life-like position when matched with a drop shot rig.
I know that as bass anglers we often tout the fish catching ability of a certain lure, but believe me, this one lives up to the hype. I have made multiple YouTube videos about this single lure because I believe in it so much. I'll list them below. This way you can send them to the angler you are buying the gift for. This will help them see how I rig and present this incredible bait.
As far as colors, it is hard to go wrong with something in white, pearl, gray, or any other minnow/baitfish pattern. 
I also use a lot of bluegill type patterns as well with great success. My two favorite colors are: The Deal and Pearl. I will also link to the Damiki Jig Heads I use.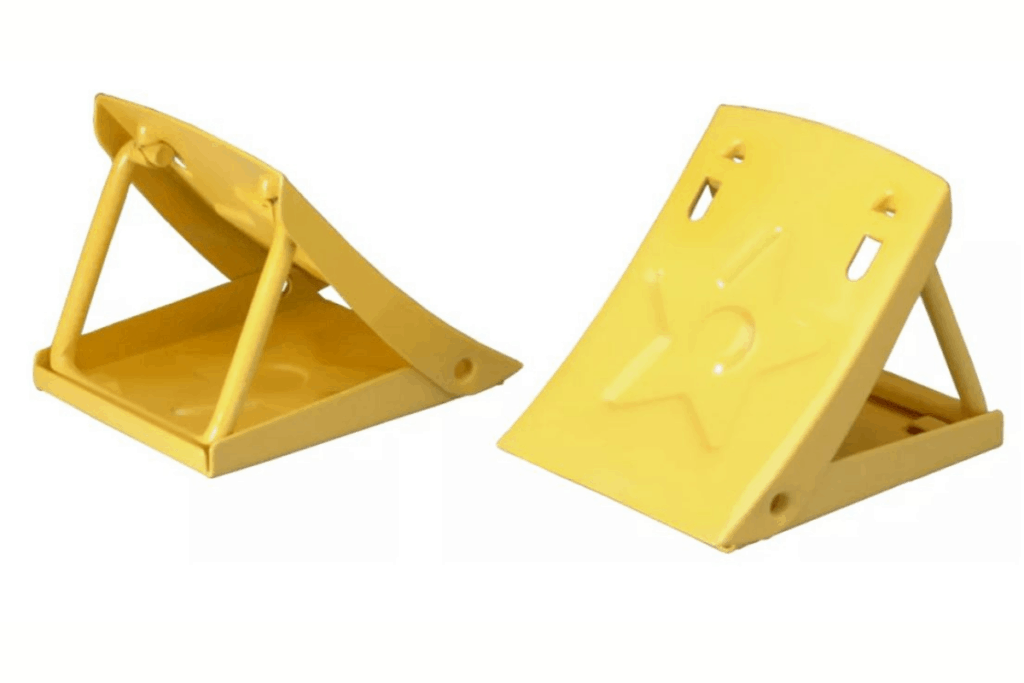 Folding Wheel Chocks (MSRP $25.79) CE SMITH Model 32600
If you know an angler that loves to hitch the boat to the truck and travel, then these foldable wheel chocks are the perfect gift.
They are not flashy. They may not even get that amazing "Wow" you are looking for when the package is opened. But I promise they will be well appreciated in the long-term.
No more walking around a parking lot or campground looking for a rock or log to jam under the tires. 
These wheel chocks fold up and are easily stored in the boat. I keep mine with me all the time. I have even needed to use them when I break down on the road and must secure the boat and trailer so I can change tires, work on the bearings, or any other mishap that can happen when traveling.
The exact pair that I use are not available online from Bass Pro, but as you can see from the image – I have had them a long time and it is clear they have been used often.
As I mentioned earlier, if you know an angler that likes to travel, this may just be the perfect gift that that special someone will have for a long, long time. 
Final Thoughts
I own all of these products, use them constantly, and appreciate their value. As far as the coffee, I enjoy it every single morning!
I hope that this helps in your shopping quest to find that perfect gift for the angler in your life.
The links will either take you to Amazon or Bass Pro Shops. I am an affiliate for both of these retailers and make a small commission for referrals. There is no added cost to you. These purchases help me to keep creating free content for everyone to enjoy!
Take care. Tight lines and make sure to go out and encourage someone today. You never know how you may change their life forever.
Isaiah 6:8