Anglers are always wondering what the most effective lures are. Which ones catch the most bass? What lures are best for big bass?
This article dives into lures and presentations that won the most money in 2022.
The Criteria to Be Included in This List
I went through all the finishes for each event of the major professional tours in 2022. This included the Bassmaster Elite Series, the Bass Pro Tour (MLF,) and the Tackle Warehouse Circuit (formerly the FLW Series.)
The top two finishers from each event were looked at and the lure and presentations they used were put into a spreadsheet. I could have included the top 10, but the results would not have varied much because the winning dollar amounts drop off significantly. There was already a huge drop off from a 1st place finisher to 2nd place.

If an angler used three different lures for their finish, I weighed each of those lures the same. It is impossible to tell what percentage of their catch could be attributed to each lure. 
It is also important to note that lures and presentations are what I looked at. For example, if an angler used a Ned rig for a top finish, that is what I refer to it as. I don't break it down by the dozens of different Ned rig lures out there. 
Some folks asked if I included regional circuits in this list or broke down an article by regions of the country. I did not. This particular list took many, many hours to compile and it will give us a good idea of what the top professionals are using to make their mark.
Let's get to it.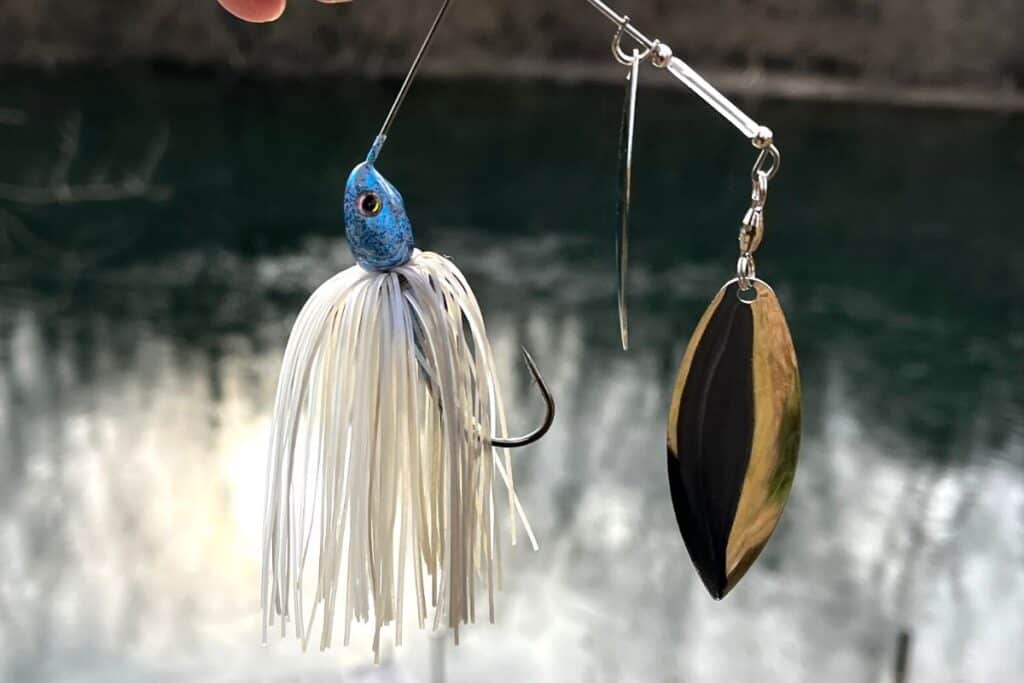 #10 – Spinnerbait: $270,000
The spinnerbait made consistent appearances throughout the tour seasons in a variety of waters. 

Pros used it early, throughout spring, and then its use slowed during the hotter summer months. 
While the spinnerbait doesn't get all the hype that it used to twenty years ago, the best bass anglers on the planet know that it is a great tool to locate bass and pull them from cover. 
(Here is an in-depth article about spinnerbaits – a complete guide.)
#9 – Squarebill Crankbait: $305,000
The squarebill crankbait has been around for many decades, but it is seeing a resurgence at all levels of bass fishing.
Most anglers were throwing this lure during early season events when bass were in less than 12 ft of water. The popular "burning" retrieve makes this lure a powerful contender no matter what the water clarity.
Go to any major tackle retailer and you will see that almost every manufacturer offers squarebill crankbaits in their lineup. And for good reason. It catches fish.
I was taught many years ago by some top pros that a squarebill should be thought of like a spinnerbait. In other words, anyplace you use a spinnerbait you can use a squarebill. 
#8 – Wacky Rig: $338,000
This is not a surprise that the wacky rig presentation made this list. It is important to note that this is the first finesse presentation so far.
A wacky rig is an excellent tool for catching fish once you are in a high-percentage area, but it isn't the best presentation for covering lots of water. 
Many pro anglers are skilled at fishing fast to find bass and then slow down when some are located – making the wacky rig a key player.
From the best I could tell, most anglers were using the standard 5" stick worms for their wacky rig presentations.
(Here's an article about what size Senko is best.)
#7 – Deep Diving Crankbaits: $395,000
Back to power fishing. The deep diving crankbait is often neglected by recreational anglers, but not professionals.
The high-cost of these lures and the constant dread of getting one stuck limits their use for the budget-conscious weekend fisherman.
Once again, this lure is masterful at finding bass. Especially when they are schooled up or sitting on hard structure like ledges. 
The pre-spawn and post-spawn events had many anglers using these lures to find the bass as they migrated to-and-from spawning areas.
#6 – Flipping Jig: $425,000
Every year jigs account for plenty of good finishes on all three major tours. 
This versatile lure excels all year, in any conditions, and on any waters. It has been a powerhouse in the bass fishing world for decades and will continue to do so.
The learning curve is a little more difficult than other presentations, but if you haven't tried a flipping jig yet make sure to do so.
It just works.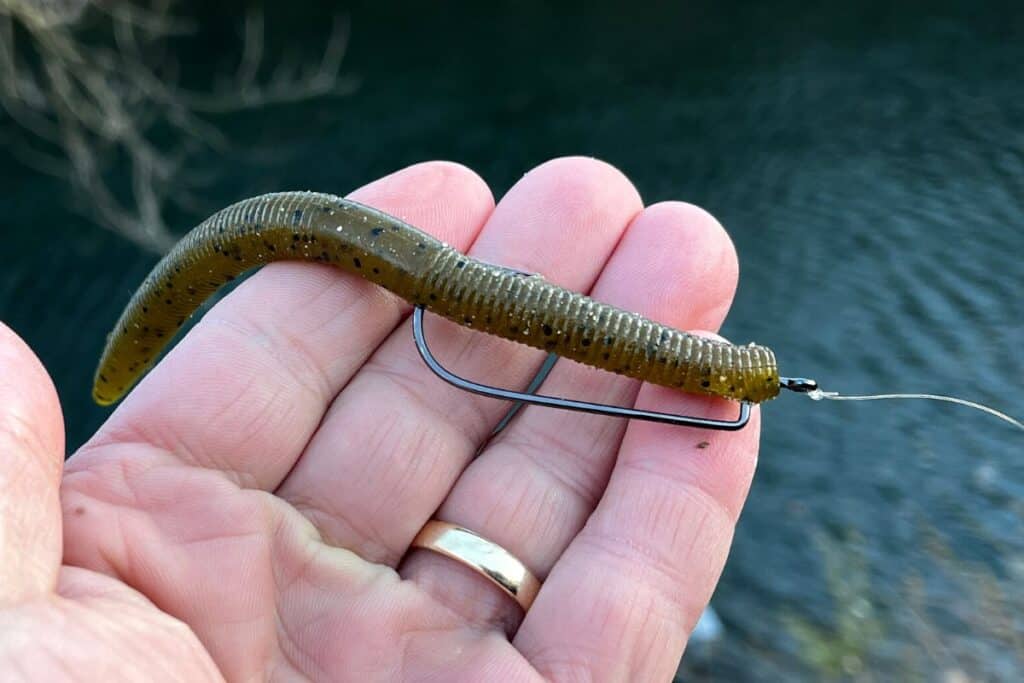 #5 – Texas Rigged Worm: $491,000
Ever since Nick Creme poured his first plastic worm in 1949, this lure has been catching bass. 
Most every bass angler uses Texas rigged lures and the worm is at the top of the list. 
It is important to note, that if I would have included soft plastic craws and creature baits along with plastic worms and just named this category "Texas rigs" it would have moved all the way up to the #2 spot.
(This article discusses whether soft plastics ever go bad?)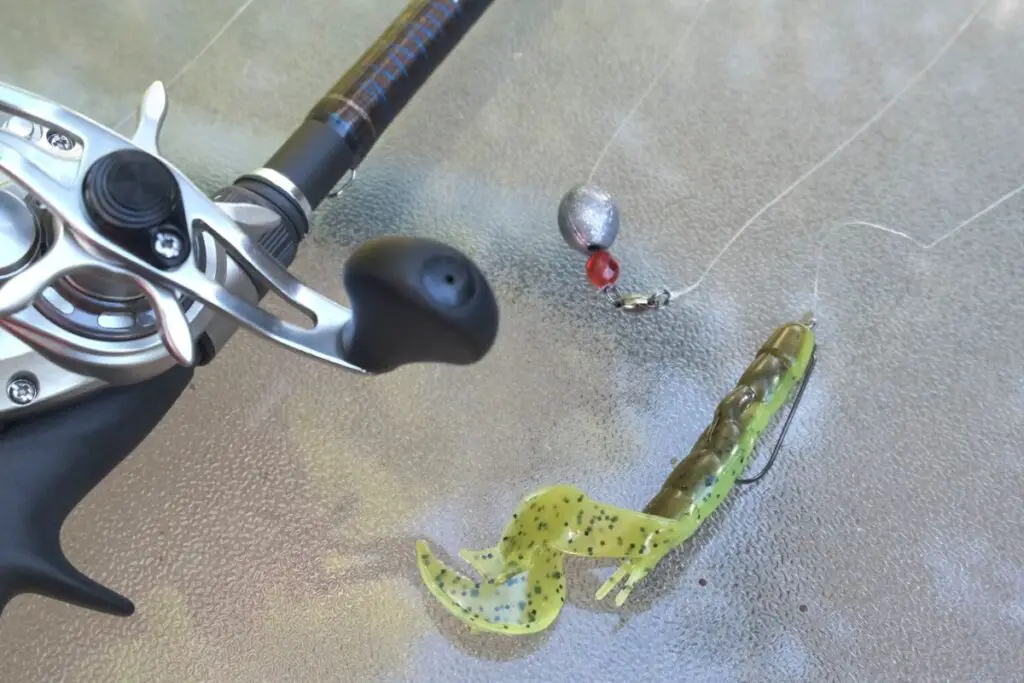 #4 – Carolina Rig: $504,000
This one surprised me a little. Not at the fish-catching power of a Carolina rig, but the fact that it has taken a back seat to many newer and more trendy presentations.
Most anglers I studied equipped their Carolina rigs with soft plastic worms. No surprise.
Like many of the lures and techniques on this list, the Carolina rig is skilled at locating bass and then catching a bunch of them.
#3 – Swim Bait: $538,500
This one is not a surprise. The soft plastic swim bait has been quite popular for the last decade. 
There are a variety of ways to rig and fish this lure making it a versatile choice for pro anglers. Larger swim baits are also popular on the pro tours for catching monster-sized bass. 
An angler looking for big fish may not get that many bites when using an oversized swim bait, but those bites they do get are often giant fish.
With that said, many pros used soft plastic swim baits in the 3" – 5" range with much success.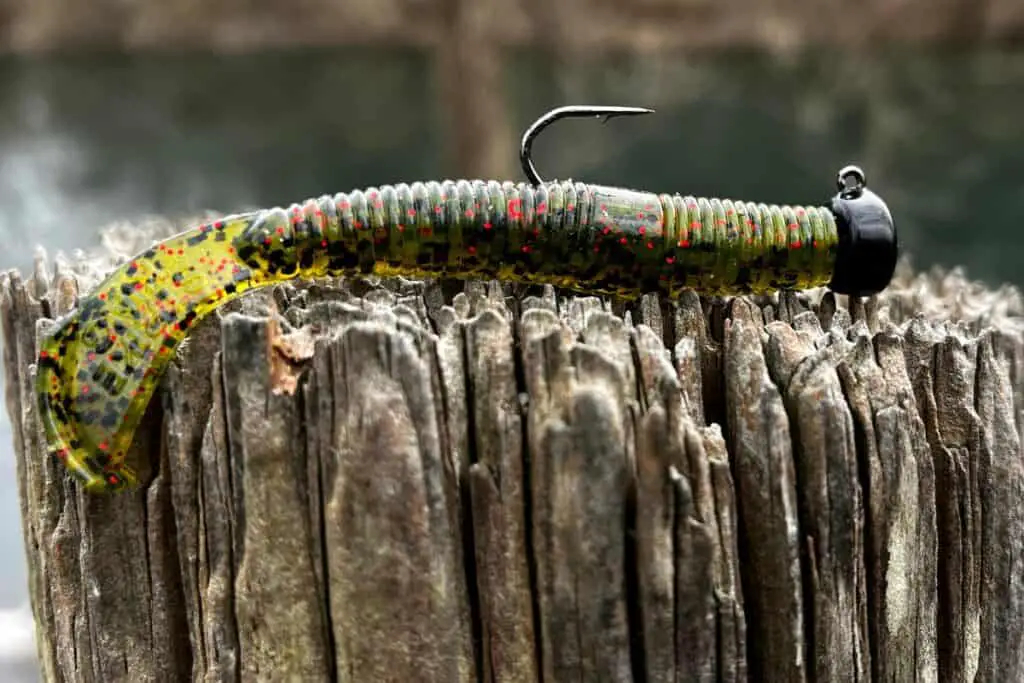 #2 – Ned Rig: $562,500
I'll be honest, I didn't see this one coming. 
We all know that Ned rigs catch a lot of bass and the presentation is used by recreational anglers en masse. But many times we have to work through lots of smaller bass before catching a decent fish. 
This didn't stop the pros. 
The Ned rig was especially popular when the tours made the northern swing and focused on catching big smallmouth bass.
#1 – Drop Shot: $1.5 million+
The drop shot outpaced the other lures and presentations by a wide margin. 
As one would expect, it was the presentation of choice when fishing northern waters during the tour season, but there were also many top finishes for the drop shot rig in the mid-section of the country as well. For example, many of the Tennessee rivers and impoundments. 
As far as a consistent lure used on the circuits, the Baby Z Too was mentioned often. Then more traditional drop shot worms from a variety of manufacturers received some attention.
The drop shot catches bass and lots of them. 
(Here is a link to Omnia Fishing if you would like to look at the Baby Z Too.)
Other Observations from the 2022 Season
Some of you may have noticed that bladed jigs, or chatterbaits, did not make the top ten this year. It was on the list last year though.
The bladed jig was still used, but not as consistently as it has been in the past. I'm not sure if this is because many bass are getting used to the lure or if the pros feel that too many other anglers are throwing this thumping jig.
It finished up in 13th place on the list.
And of course, most pros mentioned that they would not have had the finishes they did if it wasn't for the use of live-imaging sonar. It has changed the fishing world forever.
I look forward to putting this list together again after the 2023 season.
Good luck out there and be sure to encourage someone today. You never know how you may change their life forever.
Isaiah 6:8